The consortium will bring together five NMIs, one non‐profit research centre, industrial partners including one SME and a standardisation body. They all have expertise in gas analysis or skills in thermodynamics and hydrogen behaviour in particular environments.
National Metrology Institutes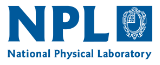 Non‐National metrology institutes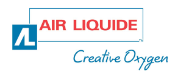 AFNOR secretary of the French mirror committee of ISO/TC 197 (E29D, "Technologies de l'hydrogène"), and AP2E, is a company that designs, manufactures and markets taylor‐made gas analysers with among others the ProCeas method have indicated their willingness to collaborate to the project.