The consortium brings together five national metrology institutes, one non‐profit research centre, industrial partners and a standardisation body as collaborator. They all have expertise in fuel cells, gas analysis or skills in thermodynamics, storage devices and hydrogen behaviour in particular environments.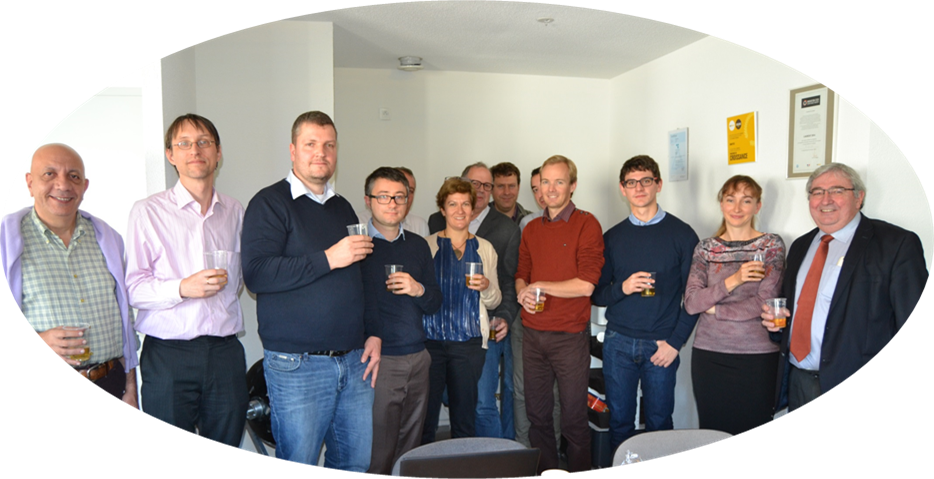 The HYDROGEN project had its second project meeting at Dole (France) in November 2017.
Photo group of the consortium sharing an aperitif break with Jean-Pascal Fichère, the president of the Urban Community of Dole, a region at the cutting-edge of innovation in the hydrogen sector.